Study Abroad Facts and Myths

Internationalizing your Elmhurst College experience by studying abroad allows you to gain a unique perspective of the world around you. Choosing to spend time immersed in another culture allows you to live outside of your "comfort zone" and to identify your strengths and weaknesses as an individual.

Consider These Facts
You came to college to expand your world view - there is no better way to accomplish this task than studying abroad.

When college graduates are polled, they have two main regrets- not having studied abroad and not having learned a second language. Studying abroad is a great way to make sure that you have NO regrets once you graduate from Elmhurst College.

Employers are looking for students who stand out from the crowd, students who are independent thinkers, students who are able to take risks and students who have worked with people with different perspectives. A study abroad experience will show employers that you have the skills to get the job done.

Less than 10% of American college students study abroad. Putting yourself in this small, yet increasing group will demonstrate to your peers, professors and employers that you are motivated, inquisitive and willing to try new things. After studying abroad you will be more attuned to international issues, languages, business and cultures and therefore able to take advantage of many more opportunities in the future.

Myths and Truths About Studying Away

MYTH: Study abroad is only for students in certain majors.

FACT: All Elmhurst students can study abroad. For many students study abroad can easily be applied to their major and with planning, all students can effortlessly incorporate a study abroad experience into their program at Elmhurst. Study abroad is about finding the program that fits you best.

MYTH: I need to know a foreign language in order to study abroad.

FACT: While some programs will require you to speak a foreign language at a moderate level of proficiency, there are numerous programs that do not. Again, searching for a program that best fits your needs, and language proficiency, is crucial. Keep in mind that many programs in foreign speaking countries offer classes taught in English.
MYTH
: Studying abroad costs too much money and I can't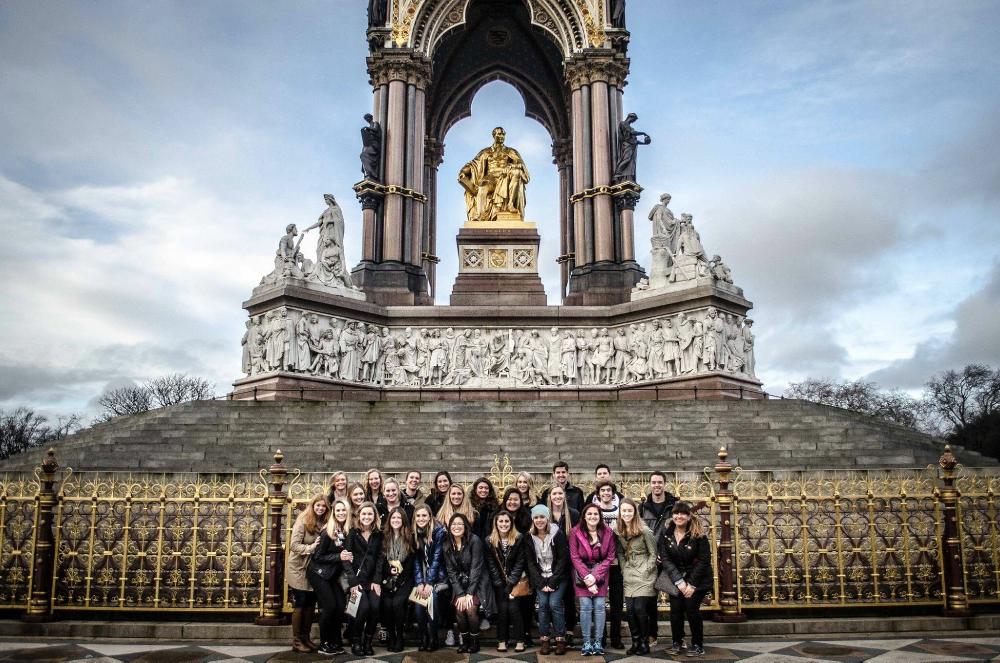 afford it.
FACT

: Most people think it costs a small fortune to study abroad.
Not so: Typically, a term of international study costs about the same
as a term on campus – sometimes less. And in most cases, you can
apply your Elmhurst College financial aid package toward your time
abroad. Every Elmhurst-affiliated program offers scholarships for
study abroad; some students are eligible to apply for Gilman, Boren,
and Freeman-Asia scholarships, as well as funding from various
outside organizations.



MYTH

: If I go overseas I will get behind and graduate late.





FACT

:

With a bit of early planning and flexibility most Elmhurst students find that spending a semester, or sometimes multiple semesters, abroad does not delay their graduation in any way. It is up to the student to choose their classes and choose the best program to fit their needs.

If you would like more information on the Myths and Facts about Study Abroad, feel free to visit the Center for Professional Excellence in Circle Hall, come to a Study Abroad Info Session (dates located in the scrolling announcements bar to the left) or follow the Elmhurst College Study Abroad link.